Emporium is a virtual matchmaking platform that will be available from November 1 to December 31 as part of the 5G Techritory Forum, allowing thousands of participants to enjoy technology networking, find new partnerships, and initiate projects. It's free and available for all 5G Techritory participants who represent companies or organizations.
This article will explain how Emporium works and why you should participate in it with your business proposal or call for partners. We'll also give you tips on how to prepare your listing for the Emporium platform. 
If you prefer watching instead of reading, we've compiled all our tips in a short video: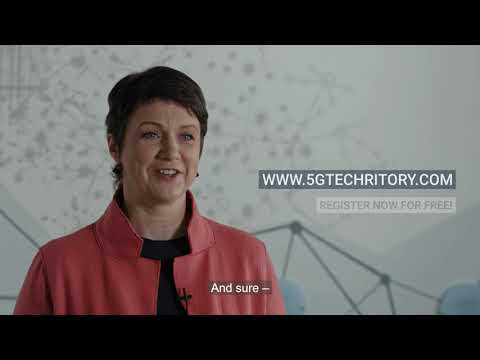 How does Emporium work?
5G Techritory Emporium is the place for companies and organizations to share their technical know-how, present products or services, seek new partnerships, and discover innovative solutions. Creating your company profile on Emporium is like presenting your business card to the entire 5G industry.
Who can participate? 
Technology or service providers,
 Companies or organizations looking for R&D partnerships,
Universities or research institutions,
Digital innovation hubs,
Other 5G industry players.
Registration is free and is already open for all 5G Techritory participants who represent companies or organizations (register here). During registration, you will be asked to prepare at least one marketplace opportunity — in other words, an "ad" for your product or service, or a collaboration call. After registration, you'll be able to add additional listings.
Once Emporium goes live on November 1, other participants will be able to view your listing and contact you in case of interest. If two parties find an opportunity for collaboration, they can start a chat, arrange a meeting, and plan the next steps.
How to prepare for participation in Emporium?
Listing your services might seem straightforward, but it does require some preparation if you want your listing to get maximum exposure on the Emporium platform. 
When submitting your interest or opportunity, we recommend that you follow these tips:
Define your offer clearly – name the problems you solve and how you're different from other players. Describe your target audience and the partners you are seeking.
Be brief and use plain language, avoiding unnecessary terminology or acronyms.
Focus on the practical value you can offer to the potential partner. It's always a good idea to add some measurable elements or results to your listing, like price, costs, revenue, estimated timeline, etc.
Avoid being too general and don't try to be a 'jack of all trades' when choosing applicable industries – your potential partners might see this as a lack of focus or expertise. It's better to carefully select your target industries and the technology keywords you use.
Emporium also allows you to call for Innovation and development project partners. If this is the option you're looking for, indicate which call you wish to apply for and give a short intro on how you expect to address the objectives outlined in the call for partners. Finally, share your capabilities as a project partner and indicate what potential partners you seek and your expectations towards them.
Why should you participate in 5GT Emporium?
5G Techritory, the biggest 5G tech conference in Northern Europe, offers a priceless opportunity to see and meet many tech leaders, innovators, and policymakers in one place. 
Emporium substitutes matchmaking breakfasts, expos, and coffee break chats all in one online setting. It's a chance to directly access the 5G Techritory Forum partners, stakeholders, and participants from 100+ countries, network, and possibly partner with household-name companies such as LMT, Nokia, Microsoft, International Telecommunication Union (ITU), and Riga City Council.
In addition to posting your business proposition or collaboration call, Emporium lets you build connections, communicate, and set up virtual meetings with ease. Forming new partnerships and alliances is especially important now with the next EU fund planning period lying ahead. 
See you at 5G Techritory Emporium!
5G Techritory takes place in a phygital format for the second time, presenting an even greater opportunity for reaching more people via online networking. Emporium is the place where you can connect with the best & brightest in the 5G industry, taking your 5G Techritory experience to the next level – and all that without leaving your home or office.
Registration for the Emporium is already open, but you'll be able to start your networking from November 1. Register your Emporium profile here (it's free). 
In case of any questions, please feel free to contact us at emporium@5gtechritory.com.